Our ingredients
Our recipes are all made with the very best natural, nutritious ingredients so that you can serve up an irresistible, nourishing meal to your four-legged friend every single day.
We're very particular about what goes into our proper food and that's why we insist on using top notch ingredients. Our recipes contain proper meat, wholesome fruit and veg, herbs, vitamins, minerals… and absolutely no cheap fillers or nasties whatsoever.
"ALL OF OUR MEAT AND FISH IS
FRESH OR FRESHLY PREPARED"
"20-30% OF A COMPLETE,
BALANCED DIET FOR YOUR
DOG SHOULD COME
FROM PLANTS"
"WE CAREFULLY CHOOSE
A SELECTION OF NATURALLY NUTRITIOUS
HERBS AND BOTANICALS"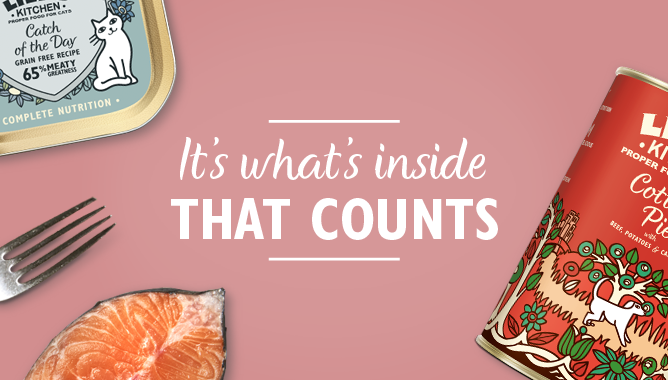 WHAT IS PROPER FOOD FOR PETS?
Our pets deserve to eat proper food that's full of goodness, that means healthy, nourishing ingredients and delicious, natural recipes that are veterinary approved.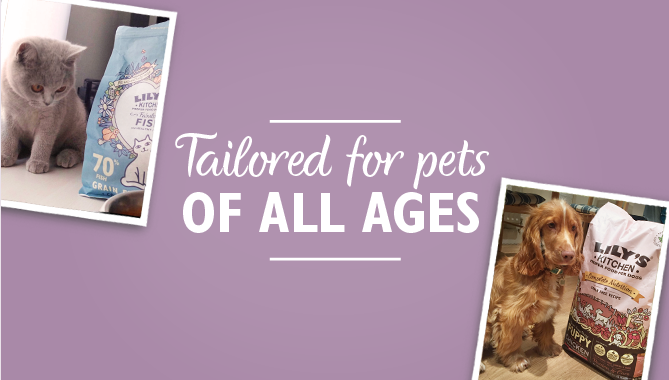 COMPLETE NUTRITION
Our recipes are nutritionally tailored for your pet's stage in life, so whether yours is a little one or a golden oldie, you can keep them in the best of health.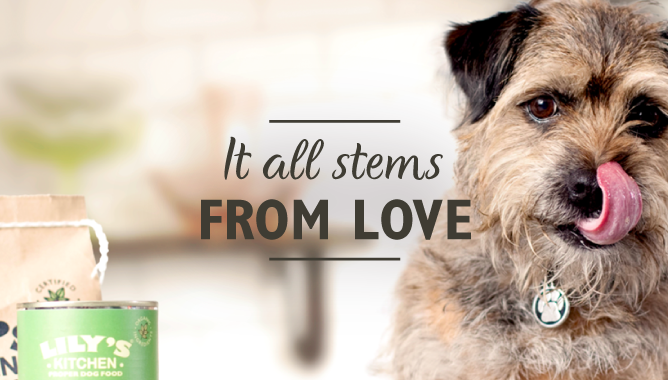 OUR STORY
Henrietta's adorable border terrier is at the heart of the family, and her battle with itchy skin became the inspiration for our healthy food for cats and dogs.