Legs Eleven
Game Time Episode 5
Play time for Tilly after a long day at work
In Episode 5, tiny Tilly the Chihuahua enjoys a quick play session, with the help of this super-easy game. 'Legs Eleven' is great for any size dog when you're short on time and space - and also when you want a bit of one-on-one time but don't quite have the energy to run around and play. Interested and excited dogs who love to perform and play will love this!


"Legs Eleven' is great for any size dog when you're short on time and space"
To keep your dog happy:
1. Sit on the floor with one leg outstretched and start by getting your dog to jump over it, moving your hand with a treat over your leg so that your dog naturally follows.
2. As your dog jumps over your leg, say 'Over', so that they start to associate the action with the command. Praise them and check that they are happy and confident in doing this several times.
3 . Next, put both your legs together so that it makes for a slightly bigger jump and see how they get on. Say 'Over', give them a dog treat and praise.
4. If your dog is a larger breed, you can also play this game by raising and bending your knees, so they have something more to jump over. (Make sure they have something soft to land on either side.)
5 . Another game for smaller dogs is to start to teach them to go under your legs. Bend your knees, hold a treat underneath them and pull your hand back so that your dog naturally follows through the 'tunnel'. Say 'Under' while your dog does this.
6. Now you can begin mixing it up a little by encouraging your dog to do a hop over one leg, a 'Sit' (you can learn this skill with Episode 1 of Game Time), and then a hop over the other leg, so that they start to use a bit of control.
7. For the ultimate game, do a mixture of jumping over and going under, using one leg or two legs – like a mini agility course. There's plenty of opportunity here for praise and tickles!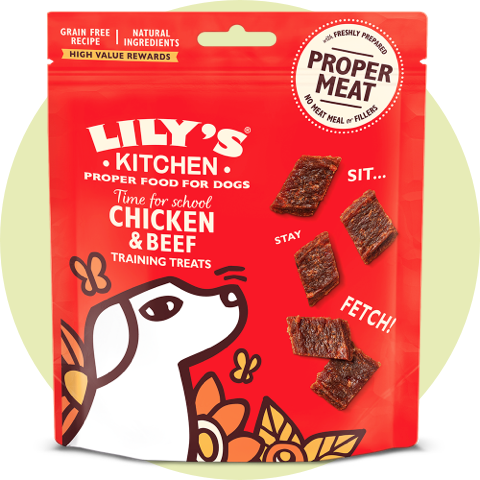 "You can also make the game more complicated as they get better at it!"
About Game Time
This series of short videos is here to help you develop your relationship with your dog using fun and simple games. Spending time together with your dog, playing games and giving them fun tasks is a great way to become closer and strengthen your bond. It's also brilliant for your dog's mental stimulation, helping to focus their energy so that you can encourage and reward positive behaviour.
Louise Glazebrook is a popular Dog Behaviourist and Trainer in the UK. She's featured on prime-time television in the UK, on shows such as '10 Puppies and Us', and has written for various news and media outlets, such as The Telegraph.
Want to share your Game Time adventures with us? Use #lilyskitchen - we can't wait to see you and your pooch learn some new tricks.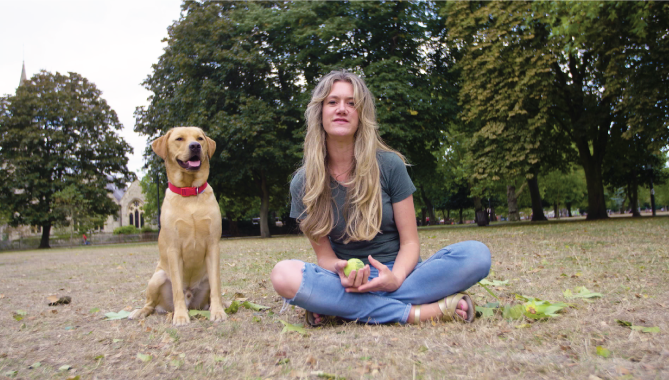 EPISODE 1: SIT & WAIT
In Episode 1, Ludo learns to sit and wait in his local park, with the help of a simple and rewarding lesson.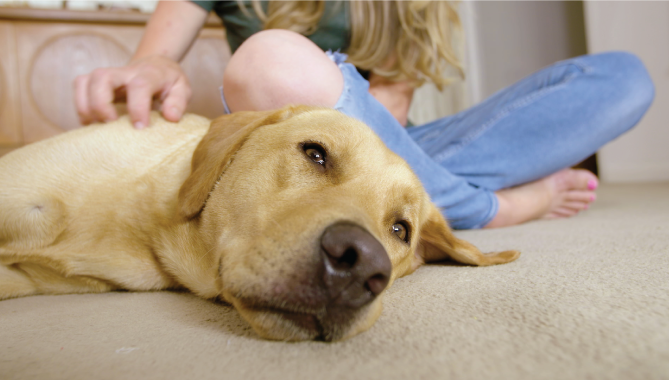 EPISODE 2: FIND IT
Ludo learns the command 'find it' at home and discovers just how much fun this can be!